The TechMayer Team
We are technology professionals focused on serving small businesses. You can focus on your core business and let us manage your server, computers, network, data backup, website, and software to keep you productive.
Brian Mayer
Chief Operating Officer
Brian has over thirty five years experience implementing business technology solutions. Selecting and implementing the right IT solutions to match business requirements and make your team productive is our goal and core strength. TechMayer can accelerate your business through productive technology, process improvement, database development, team building, and project management.
Andrew Mayer
Chief Technology Officer
Andrew has over ten years of experience with accountability for successful daily operations of multiple small business IT infrastructures. He manages Windows servers, network security appliances, and remote access for clients. Andrew can assist with improving your daily productivity, improving the security of your network, and can configure a secure offsite backup.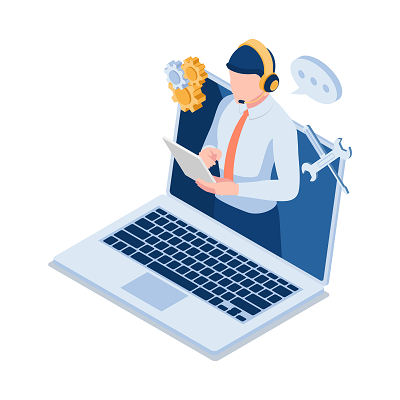 Ashlee Mayer
Support Desk Dispatcher
Ashlee has been working with TechMayer in various roles since the founding of the company, she has previously provided part time administrative work, then in 2023 she joined the team as a full-time employee.  Ashlee is our eyes in the sky, keeping watch over incoming calls and tickets, coordinating with 3rd party vendors, and scheduling time with the rest of our team to resolve requests and issues.  Ashlee  currently holds a Microsoft 365 certification, and has worked in ERPs and PSAs over the last 4 years.